When Paul Kalanathi was 36 years old, he was on the cusp of finishing a decade's worth of training to become a neurosurgeon — a profession he felt called to. But then he learned he had terminal stage four lung cancer. In a single moment, everything changed in his life. For the next twenty two months, Paul and his wife Lucy grappled with how to live life even when you know you have limited time left. In his last few months, Paul wrote a memoir about this search for meaning in life and death, as well as his experience as a medical student, neurosurgeon, and cancer patient. Entitled When Breath Becomes Air, the book was published shortly after he died. 
Today, I talk to Paul's widow, Dr. Lucy Kalanathi, about Paul's journey to uncover insights about meaning and significance during his time as both doctor and patient. Along the way, Lucy shares insights about the human side of healthcare, delivering and receiving bad news, and how your identity and sense of self changes when you're diagnosed with a terminal disease. She also shares her experience of being a widow and of the grieving process, as well as what to say and not say to someone who's grappling with a tragedy.
Show Highlights
What it was like for Paul and Lucy to learn of his diagnosis
Paul intellectual journey to find life's meaning
What Paul learned about life and death during medical school
How the grind of medical school makes doctors jaded
Paul's approach for delivering bad news in a more humane and compassionate way (and why it's not a one-time event) 
How a cancer diagnosis changed Paul and Lucy's life and relationship
Figuring out how to cope with and live with a terminal illness
The decision to have a child in the midst that diagnosis 
The connection between suffering and love
Paul's transition from doctor to patient 
How Paul's oncologist helped the whole process 
The last few weeks of Paul's life, and what his experience can show others in similar circumstances
Lucy's grieving process
What to say to grieving people 
Resources/People/Articles Mentioned in Podcast

Connect With Lucy
Listen to the Podcast! (And don't forget to leave us a review!)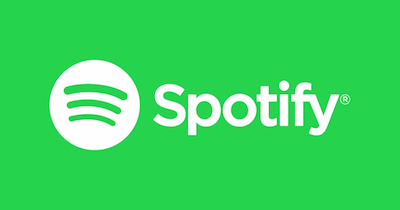 Listen to the episode on a separate page.
Subscribe to the podcast in the media player of your choice.
Recorded on ClearCast.io
Listen ad-free on Stitcher Premium; get a free month when you use code "manliness" at checkout.
Podcast Sponsors
Flint & Tinder by Huckberry. As fall approaches, grab a selection of Flint and Tinder wears. From jackets, to hoodies, to jeans, all their stuff is Made in America and all are among my personal favorite pieces. Visit huckberry.com and get 15% off your first purchase by using code ART15 at checkout. 
Kroger. Last year alone, Kroger donated 325 million meals to local food banks through their Zero Hunger, Zero Waste Foundation. And they've got some great tips to help reduce food waste at home. Check out Kroger.com/ZHZW to learn more.
Squarespace. Creating a website has never been easier. Start your free trial today at Squarespace.com/manliness and enter code "manliness" at checkout to get 10% off your first purchase.
Click here to see a full list of our podcast sponsors.
Read the Transcript
Coming soon!
The post Podcast #542: When Breath Becomes Air appeared first on The Art of Manliness.