Why do some NFL teams dominate year after year? Some would chalk it up to talent, but my guest today says it all comes down to the culture the head coach intentionally develops for the entire organization. 
His name is Michael Lombardi and he's the author of Gridiron Genius: A Master Class in Building Teams and Winning at the Highest Level. For over three decades, Lombardi has worked as a general manager or coach for various NFL teams and alongside some of the greatest coaches of the game, including Bill Walsh, Al Davis, and Bill Belichick. Today on the show, Michael walks us through what these coaches did to develop high performing teams and how those lessons can apply to leaders in other kinds of organizations as well. We begin our conversation discussing how legendary 49ers coach Bill Walsh created standards of performance and a culture of excellence that turned the worst team in the league into Super Bowl champions within two years.
Michael then shares the qualities top coaches and players possess, and how recruiters of every kind can really figure out whether or not someone will be successful at the next level. Michael then shares what leaders can learn from Walsh's innovating West Coast offense, why Belichick obsesses about special teams, how he and Nick Saban came up with a new approach to defense, and how Belichick prepares for games and fights complacency. We also get into the importance of how a QB carries himself, and why it's important to begin a drive down the field with an energizing play. We end our conversation with Michael's predictions for the future of football, including how we're starting to see a return to the game's rugby roots. 
Show Highlights
How Michael ended up working with some of the greatest coaches of all-time
What made Bill Walsh different from other coaches 
How Walsh changed the culture of the 49ers and turned them into champions 
Walsh's Standard of Performance
How Walsh and Bill Belichick were cut from the same cloth 
The power of the "non-obvious" 
How Nick Saban retained his authenticity while building a winning culture 
Figuring out how to recruit the right team 
Why checking the references is so important 
Why Belichick obsesses about special teams (and what that teaches us about leadership) 
The ingenuity of the West Coast offense 
How to carry yourself well 
Nick Saban's approach to defense (and applying that to your own life) 
The importance of communication 
How do the best coaches prepare for games?
How Belichick prevents complacency 
The future of football
Resources/People/Articles Mentioned in Podcast

Connect With Michael
Listen to the Podcast! (And don't forget to leave us a review!)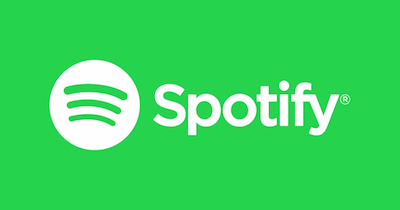 Listen to the episode on a separate page.
Subscribe to the podcast in the media player of your choice.
Recorded on ClearCast.io
Listen ad-free on Stitcher Premium; get a free month when you use code "manliness" at checkout.
Podcast Sponsors
CLR. You know what's manly? Cleanliness. Yep, really. And with CLR, you can master the art of cleanliness. Visit CLRbrands.com today or pick up a bottle from a retailer near you.
Public Rec. Your new go-to pants for style, comfort, and versatility. Go to publicrec.com/manliness to get 10% off your first pair of the All Day Every Day Pant.  
Indochino. Every man needs at least one great suit in their closet. Indochino offers custom, made-to-measure suits, dress shirts, and even outerwear for department store prices. Use code "manliness" at checkout to get $30 off your purchase of $399 or more. Plus, shipping is free. 
Click here to see a full list of our podcast sponsors.
Read the Transcript
Coming soon!
The post Podcast #549: Leadership Lessons from the Gridiron's Greatest Coaches appeared first on The Art of Manliness.